It's hurricane season and there are things that can help you and your family protect your home....
6 Steps to Protect Your Home from Hurricanes
Brace your garage door to prevent more-extensive damage. "A lot of people believe that the roof is the most vulnerable part of the house," says Stone. ...

Secure your windows and doors. ...

Protect your roof. ...

Trim your trees. ...

Take inventory. ...

Update your insurance.
https://www.kiplinger.com/.../T028-C001-S001-6-steps-to-protect-your-home-from-hur...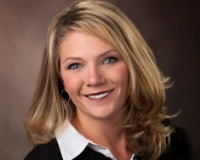 My name is Kelly Chewning and I am a native of Fredericksburg, Va., born and bred. I grew up in the 80's when Fredericksburg was a small rural town, and I had the joy of evolving from a child to an ....