INTERESTING REAL ESTATE FACTS.
1. New York City's Central Park has a land area of 843 acres with estimated value of $512,626,276,800.
2. There's an island in Alexandria Bay, NY called "Just Enough Room". It has just enough room for a house and a tree.
3. The landmark "Hollywood" sign originally read "Hollywoodland" and was constructed in 1923 as a publicity stunt to sell real estate.
4. Someone became an actual millionaire by selling virtual real estate in the online game 'Second Life'.
5. The Federal Government owns about 50% of the land in the Western U.S. and less than 5% in the Eastern half.
6. Half of all the privately owned land in Scotland is owned by 432 people.
7. Before appearing in his first movie, Arnold Schwarzenegger was already a self-made millionaire at 22 years old – thanks to his investments in real estate and bodybuilding equipment company.
8. Aspen, Colorado has such high real estate prices that in 2011, the cheapest listing was a $559,000 trailer.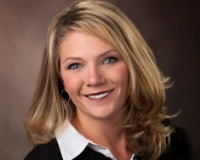 My name is Kelly Chewning and I am a native of Fredericksburg, Va., born and bred. I grew up in the 80's when Fredericksburg was a small rural town, and I had the joy of evolving from a child to an ....