Ever get in a rut to clean? Here are some tricks to clean the kitchen in a jiffy...
Kitchen-12 minutes
Load all dirty dishes in the dishwasher and fill sink with hot soapy water. ...

Clear counters.

Dunk sponge in hot water and squeeze out excess, wipe down cabinets, counters and other surfaces again working top to bottom. ...

Wipe down appliances. ...

Finish cleaning any stove pieces and replace.
https://www.thehappierhomemaker.com/how-to-clean-your-house-fast/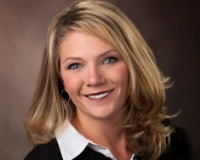 My name is Kelly Chewning and I am a native of Fredericksburg, Va., born and bred. I grew up in the 80's when Fredericksburg was a small rural town, and I had the joy of evolving from a child to an ....