Now your garden is starting to bloom, here are some recipes for you to try...
40 Garden-Fresh Vegetable Recipes
Suncrest Gardens Farm's Pesto Pizza. ...

Sweet Corn and Black Bean Succotash. ...

Sweet and Spicy Cabbage and Peanut Slaw. ...

Peacock Vegetables. ...

Green Beans with Bacon and Onion. ...

Quinoa Salad with Roasted Zucchini, Almonds and Feta. ...

Swiss Chard Crostata with Fennel Seed Crust. ...

Snap Pea Succotash with Basil and Cumin.
www.midwestliving.com/food/fruits-veggies/vegetable-recipes/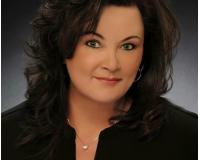 As an agent who's an expert in this local area, I bring wealth of knowledge and expertise about buying and selling real estate in the Northern Virginia Area. It's not the same everywhere, so you need....