Its Tax Free Weekend Here In Our Area
It's that time of year again! Tax free weekend is the best time to stock up on school supplies as well as some emergency preparedness items! Wait.....what does this have to do with real estate?!?!
The neat thing about tax free weekend is that some big ticket emergency preparedness items and home improvement items make the cut! Think about generators, chain saws and energy star appliances!

So whether you are bringing your kids to go back to school shopping or just perusing the aisles of your local home improvement store, keep in mind that you could be saving a bundle this weekend by stocking up on some of the approved items you can find on the site below (Scroll all the way down to Appendix A)!
Happy Shopping!
https://www.tax.virginia.gov/sites/default/files/inline-files/2017-sales-tax-holiday-guidelines.pdf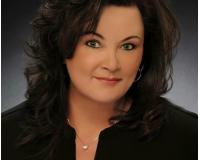 As an agent who's an expert in this local area, I bring wealth of knowledge and expertise about buying and selling real estate in the Northern Virginia Area. It's not the same everywhere, so you need....