Instant Pot Sweet Potato Casserole
Make Thanksgiving meal prep easier with your Instant Pot!!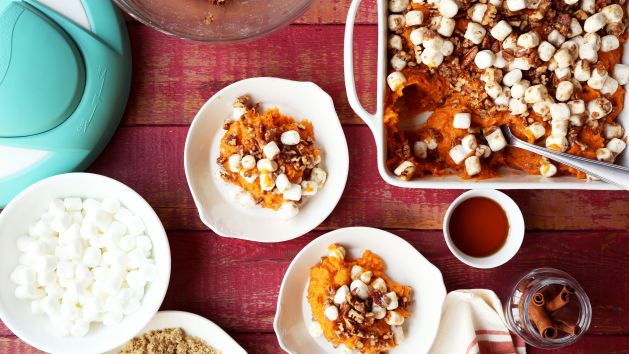 Recipe from food.com
INGREDIENTS
4 lbs sweet potatoes, peeled

1 cup water

6 tablespoons unsalted butter, melted

1⁄3 cup heavy cream

1⁄4 cup light brown sugar, packed

1⁄4 cup real maple syrup

1 teaspoon vanilla extract

1 large egg

1 teaspoon ground cinnamon

1⁄2 teaspoon freshly grated nutmeg

1⁄4 teaspoon ground ginger (optional)

1⁄4 teaspoon ground cloves (optional)

FOR THE TOPPING

1 cup toasted pecans, chopped

1 cup mini marshmallows

1⁄4 cup light brown sugar, packed

2 tablespoons unsalted butter, melted

1⁄ 2 teaspoon ground cinnamon

1 pinch salt



DIRECTIONS
Cut the potatoes into large chunks and place them in a 6-quart or larger Instant Pot. Add the water and then lock the lid, making sure the pressure valve is set to seal. Cook on high pressure for 8 minutes. Allow the pressure to release naturally for 10 minutes before manually removing the residual pressure.

Meanwhile, to make the topping, in a bowl, combine the pecans, marshmallows, sugar, butter, cinnamon and salt; set aside.

Carefully open the lid and mash with a potato masher until smooth. In a medium bow, whisk together the butter, heavy cream, maple syrup, vanilla, egg and spices. Pour into the potatoes and stir until combined. Press the sauté function on low and cook, stirring often, until bubbling, about 3 to 5 minutes. Turn off the machine and sprinkle the topping over the top of the potatoes. Serve immediately.

Tricia Glover, Realtor

The Glover Team, Inc.

540-846-0185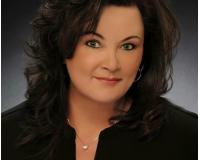 As an agent who's an expert in this local area, I bring wealth of knowledge and expertise about buying and selling real estate in the Northern Virginia Area. It's not the same everywhere, so you need....