As temperatures dip, it's easy to take a toasty living room for granted. But do you actually know what systems are responsible for heating your home? It may sound like a silly question, but if you're not sure, you could be putting yourself at risk of getting left in the cold.
Heating is the largest energy expense in the average U.S. home, according to Energy.gov. Not only can you keep costs down by getting familiar with your options, but the better you know your home's heating system, the more prepared you'll be if something goes wrong.
So, before you get too cozy for the winter, get wise on the most common home heating systems — and find the right local heating professional for repairs and installations.
Electric Furnace
What it is: A system that heats air with electricity and uses a blower motor and air ducts to distribute warm air
Pros: Inexpensive installation and maintenance
Cons: Extremely high monthly utility bills, especially in places with harsh winters (Stay away from them if it's snowing outside your window!)
Gas Furnace
What it is: A system that heats air with natural gas and uses a blower motor and air ducts to distribute warm air
Pros: Quick to warm up and low monthly utility bills
Cons: Pricier to install thanks to potential expenses like installing gas lines from the street and building ductwork
Boiler
What it is: A mode of heating that works by cycling cold water through a series of heated pipes before distributing it throughout your home as either hot water or steam
Pros: Energy efficient and environmentally friendly
Cons: Expensive to install and requires a minimum temperature to prevent pipes from freezing
Heat Pump
What it is: A system that pulls heat from the surrounding air to warm the house
Pros: Reduced energy consumption, lower bills, and dual benefit; it works as both a heating and cooling system
Cons: Typically more expensive to install than air-source heating systems
Solar Heating
What it is: A system that draws from the sun to heat a liquid or air in the solar collector to provide immediate heat or store it for future use
Pros: Can drastically reduce your fuel bills
Cons: May require a secondary heating source, which can make initial set up costly
Forced Air Heat
What it is: A component of a Heating, Venting and Air Conditioning (HVAC) system that uses ducts and vents to distribute air from a furnace throughout your home
Pros: Takes up less space than other options and can also be used for air conditioning in the summer
Cons: Regular air quality testing and cleaning is recommended to combat allergens
Electric Baseboard/Wall Unit
What it is: A type of zone heater that releases heated air out of the top while pulling cooler air into the bottom
Pros: Extremely affordable and requires no air duct or vent installation
Cons: May require installation of backup or multiple units since they only heat a small area
Radiant Heating
What it is: A system that can be installed in the floor or wall panels that transforms heat directly from a hot surface
Pros: Doesn't distribute allergens and works well for rooms with high ceilings
Cons: Can be expensive to install and repair if a problem arises
How to Control Your Heat
Thermostats are the most popular systems for regulating the amount of heat distributed through your home. For the lowest price, you can still get an old fashioned manual thermostat that functions entirely by moving a small needle left and right to select the temperature.
But lots of benefits come with springing for a programmable thermostat. Being able to set heating and cooling options for different times of the day and when you're on vacation can decrease your energy bills in the long run.
Article courtesy of Home Advisor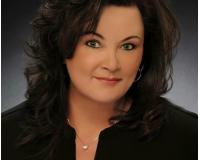 As an agent who's an expert in this local area, I bring wealth of knowledge and expertise about buying and selling real estate here. It's not the same everywhere, so you need someone you can trust fo....