Believe it or not, we have some pretty amazing options for shopping here in Fredericksburg Virginia! We are unique in that we have both big name stores AND family owned mom and pop shops! Here is a resource for you to check out what our little town has to offer your shopping bug!
http://www.visitfred.com/listings/things-to-do/shopping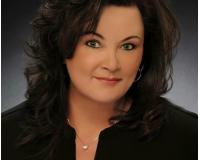 As an agent who's an expert in this local area, I bring wealth of knowledge and expertise about buying and selling real estate here. It's not the same everywhere, so you need someone you can trust fo....