Looking for a new home is so exciting, scouring the listings in the area looking for what could be your dream home come true! So after weeks of looking you find the house you want to call your home, it's perfection. You talk to your agent and tell them you want to put in an offer NOW!!!! The problem is, now you have to wait to get pre approved! This process can be quick and painless as long as you have all of the documentation you need. If you are missing anything though, it could mean that you miss out on the home you had your heart set on!
Long story short, get pre approved before you start looking! This way you will be able to accurately gauge what you can afford! Lenders are super helpful too! They can walk you through all the different types of loans that are out there to help you make an informed decision!
Happy House Hunting!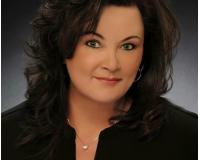 As an agent who's an expert in this local area, I bring wealth of knowledge and expertise about buying and selling real estate here. It's not the same everywhere, so you need someone you can trust fo....