If you think you will be saving money by selling your home without an agent, think again! Why wouldn't you want an expert to help you navigate the sometimes confusing path of selling your home? Here are ten of the top reasons why you need to hire a Real Estate Agent:
1.Professional representation and protection of your best interests
2. Access to qualified buyers
3.Marketing tools to sell your home
4.Less aggravation and hassle
5.Protection from legal pitfalls
6.Exposure to Multiple Listing Service
7.Knowledge of legal documents
8.Negotiation of top dollar for your home
9. Ability to close the transaction
10.Peace of mind and time-saving
Call us today for a FREE Market Analysis!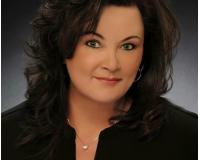 As an agent who's an expert in this local area, I bring wealth of knowledge and expertise about buying and selling real estate here. It's not the same everywhere, so you need someone you can trust fo....