There is just something special about Fredericksburg Virginia. We are basically in the center of everything here! You want great shopping? We've got it! Want a small town feel? We've got it! Want a quadruple shot iced white mocha? We've got that too- at several AHHHMAZING coffee shops without whom I would be half asleep typing this to you now! What I am trying to get at is this: We live in one of the most convenient places in the DC area!
There is something for everyone here, and that includes your next home! Want to try paddle boarding??? YOU CAN DO THAT HERE!!! Why settle on a less than extraordinary place to call home! Check out this site for just a taste of what Fredericksburg Virginia has to offer!
http://www.fredericksburgva.gov/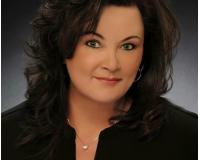 As an agent who's an expert in this local area, I bring wealth of knowledge and expertise about buying and selling real estate here. It's not the same everywhere, so you need someone you can trust fo....