We are officially one week away from the solar eclipse. It's the perfect moment when the sun and moon are in exact alignment with each other. It isn't often that things line up perfectly, especially when you are looking for your new home. When you begin the search for your new home, it is important to keep in mind that not everything that you put down on your list of must haves will magically appear in a home that someone who isn't you, has owned for 1-30 years!
So what can you expect when searching for your new home? You can expect to absolutely fall in love with some of it, and be less than impressed with the parts that remain. My question is this though, how easy is it to change the things that you don't love? Does it only require a few gallons of paint and a new garden configuration? Those are cheap and easy fixes that can turn your "almost there" home into your dream home.
Download this easy checklist to bring your needs and wants into perspective. It will help to separate your wants from your needs and let you see the underlying perfection in every home!
http://www.norfolknavyhomes.com/pdf/HouseHuntingChecklist.pdf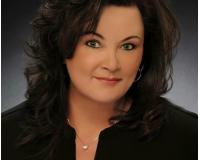 As an agent who's an expert in this local area, I bring wealth of knowledge and expertise about buying and selling real estate here. It's not the same everywhere, so you need someone you can trust fo....