Its another weekend with rain showers. Finding things to keep you and your family occupied can be cumbersome. What always brings my family together is preparing and sharing a meal. Kids are great helpers, they can easily wash fruits/vegetables, crack eggs, help you measure ingredients, etc.
I have favorite dishes that engages family members so they can engage in the process. An easy pasta dish like lasagna or spaghetti bake works great and fills up everyone during this chilly weather. Whatever you choose enjoy the coziness this time of year brings.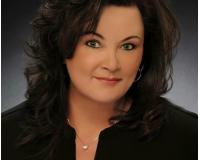 As an agent who's an expert in this local area, I bring wealth of knowledge and expertise about buying and selling real estate here. It's not the same everywhere, so you need someone you can trust fo....