Every time someone is looking for a home, location is one of the hottest topics. There are so many variables that go into choosing the right location. Where you work, where your kids attend school, where your doggie daycare is as well as proximity to grocery stores and shopping in general. Often times we find a home that we absolutely adore, and we want to be able to just pick it up and move it to the perfect location. Unfortunately, that is not an option. Ok, yes, anything is possible with a bottomless budget, but who has that?!?!?!
What you can do instead is look at your list of needs and wants and weigh it against how important a particular location is to you. Could you find an alternate route to work? Are your kids young enough that you could switch schools without them completely disowning you? Could Fido find a new pack at a different doggie daycare? If Fido pitches a fit and refuses to change doggie daycare locations, perhaps you need to consider what you are looking for in a home. In order to stay in your dream location, are you willing to wiggle on square footage? What about number of bedrooms and bathrooms? Are you willing to downsize from a full acre to a half?
These are just a few things to think about when you are searching for your new home. You may not be able to get everything you want, but my hope is that it will help you get everything you need!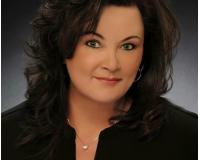 As an agent who's an expert in this local area, I bring wealth of knowledge and expertise about buying and selling real estate here. It's not the same everywhere, so you need someone you can trust fo....