Home prices are back to near-record highs across the U.S. amid rising demand and supply constraints, a sign that the lopsided housing-market recovery of the past five years is gaining some strength.
The S&P/Case-Shiller national home-price index, released Tuesday, has clawed its way back to within 4% of its 2006 peak, a steep rise from the near 30% decline at the bottom in 2012.
U.S. new-home sales, meanwhile, in April posted their strongest month in more than eight years, with a nearly 17% jump from a month earlier, the Commerce Department said last week.
After years of volatility, home prices have grown at a rate around 5% since early 2015. That bodes well for sellers heading into the peak home-selling season in May and June but could pose challenges for buyers, especially first-timers who may be priced out of the market as supply, particularly among starter homes, remains thin.
But the rise in prices comes amid lingering weakness in some parts of the market. Overall sales volume and new construction remain well below their pre-crisis peaks. And a broader collection of figures point to an uneven recovery that has seen a flourishing market at the high end, mainly in big U.S. cities, while the lower end lags.
"It's a great market if you have pristine credit and lots of money," said Sean Becketti, chief economist at Freddie Mac. "The people starting out who are looking for that first home—they're having a tougher time."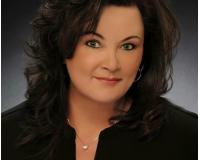 As an agent who's an expert in this local area, I bring wealth of knowledge and expertise about buying and selling real estate here. It's not the same everywhere, so you need someone you can trust fo....