Do I Need to Be Pre-Approved For A Mortgage to Make an Offer on a Home?
APPROVAL, PRE-QUALIFICATION AND LENDER LETTERS...
Buying a house is not an event, it is a process. Most of the time in today's post-bubble, post-TRID real estate market, the process is a little more complicated and takes longer.
As the process gets more complicated, the anti is upped for everyone, including the buyers. Having a pre-qualification letter from a local, reputable lender is a must before most sellers will consider a buyer's offer.
Bank-Owned properties, or Foreclosures, will not consider an offer from a buyer without a letter from a lender pre-qualifying that buyer for the amount offered. Many times, the bank will insist that the buyer get pre-qualified with their own lenders before they will consider the offer.

A short sale requires the approval of the third-party(s), the lender(s) who hold the note on the home. They will want to be assured that the buyer will be approved for the loan, so they don't have to have the home back on the market if that buyer doesn't qualify for the loan.

Traditionally marketed homes without the encumbrances of bank approval have the choice as to whether or not they will require a pre-qualification letter with the offer. In this environment a homeowner would be crazy not to require a lender letter along with the offer from a potential buyer. Any listing agent will advise their seller client to require a pre-qualification letter. A seller wants to be assured that the buyer can make good on their offer before tying the home up in a contract and taking it off the market.
HOW TO GET A PRE-QUALIFICATION LETTER
A buyer can get a pre-qualification letter in a short time, initiated with a phone call, most of the time. Your lender should tell you precisely what you need, but be prepared to include:
W2 statements (or 1099 income statements) for the last two years

Federal tax returns for the last two years

Bank statements for the last few months

Recent pay stubs and proof of other income

Proof of investment income

When a buyer gets a pre-qualification letter, the buyer isn't obligated to borrow from that lender; it's just a conditional promise that the lender is willing to make the loan. We always advise buyers to get pre-qualified with a strong local lender.
Remember, it does no good to hide information, it will eventually come out anyway. Borrowers must be completely forthcoming when it comes to their finances from the beginning to avoid any last minute surprises and disappointments.
PRE-APPROVAL
Pre-approval is exactly that. A buyer can apply for a loan and go through the process of getting approved by the lender before they even make an offer on a home. In a competitive sellers' market, it can be a good idea. Then when a buyer finds a home they want, they can make an offer with not just a pre-qualification letter, but with a stamp of approval. The extra leverage of having the proof that the buyer can get financing may just be the additional tool that makes them stand ahead of the pack when there are competing offers.
In today's times where the process is more complicated, it's a good idea to get the loan process started as soon as possible. Lenders tell us all the time, the best scenarios happen when buyers are prepared and prompt with their paperwork.
Contact The Glover Team For Our List of Professional Local Lenders!
| | | | | |
| --- | --- | --- | --- | --- |
| Reply | | Forward | | |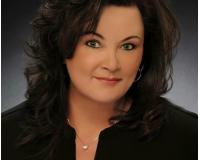 As an agent who's an expert in this local area, I bring wealth of knowledge and expertise about buying and selling real estate here. It's not the same everywhere, so you need someone you can trust fo....